This post contains affiliate links. If you purchase items from these links there is no extra cost to you, but we may receive a small commission. We always appreciate when our readers use these links because it helps us to keep bringing you great content!
Setup a Workshop
In my last post of 5 Tools You Never Knew You Needed, we talked about simple tools to make projects easier to complete. While organizing and cleaning my garage (aka my workshop) I was thinking of what next to post for the DIY Toolbox. As I was putting away the tools and leftover materials from my last project a light bulb went off… Power tools! Yep, that's right we are going to venture out into the workshop and discuss the tools you all should consider getting.
These tools will consist of anything that runs on electricity, from the smaller handhelds to the larger freestanding ones. I'll be covering my favorite and most commonly used tools for three reasons…
To keep the list within a reasonable size.
Avoid you from breaking the bank to get your workshop started.
Last, to keep toy happy fellas; like me, from making a puddle of drool on your keyboard or phone screen. LOL!
Let's begin!
Power Within Your Grasp
Like all things, there has to be a beginning and a workshop is no different. Most of us get our start with the most basic and inexpensive tools. That does not mean that they are not as useful as the large expensive ones that you've probably pictured for your workshop. In fact, their versatility and portability are what make them shine when working on any DIY.
Not only that but with the advances in batteries and technology you don't have to deal with those pesky cords. If you have not figured it out yet I am talking about handheld power tools…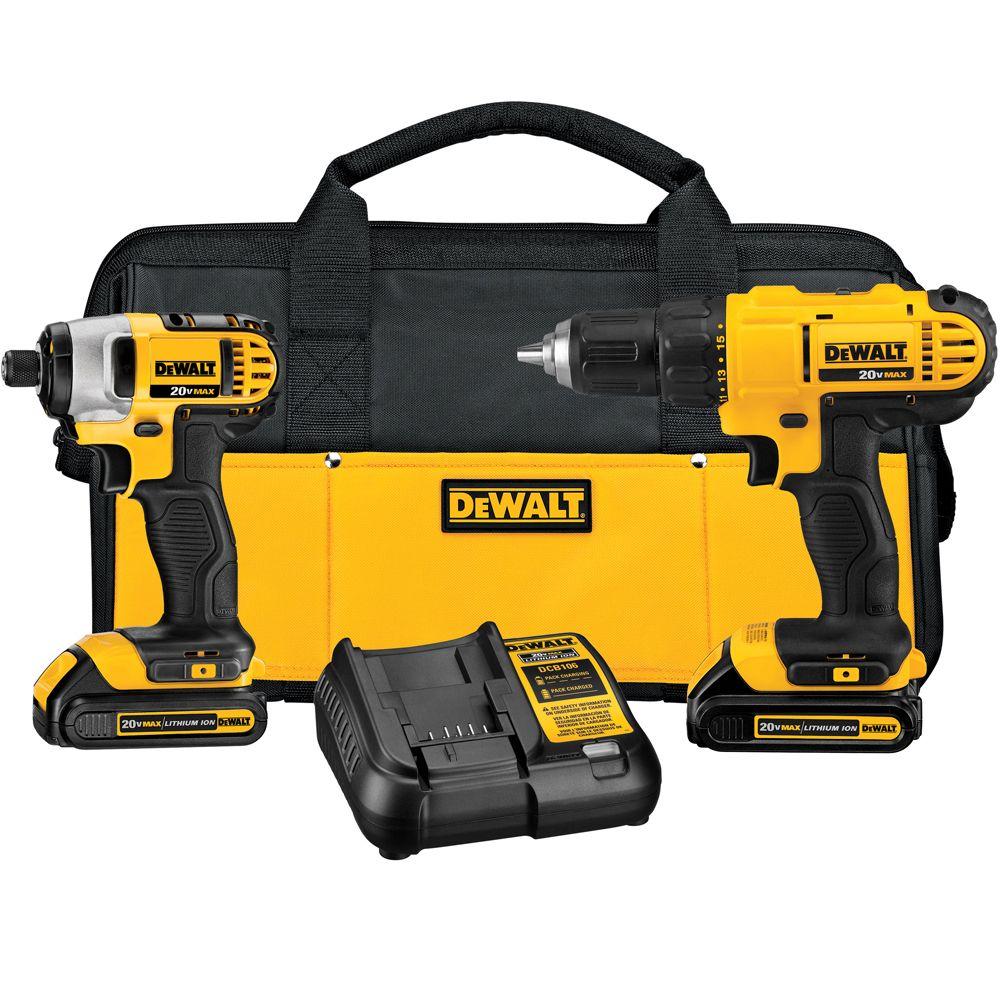 Drills
We all usually have one of these but take it for granted…
"It's just a drill!"
Well, you would be just as wrong just as I was. Drills don't just make holes in wood, metal, or stone. There are many ways to use drills beyond the usual. It surprises me that it sometimes is overlooked in its importance for making a DIY project easier.
Along with that, Having the right drill for the right job is key. You can start with the basic drill but if your project ideas begin to wander further from simple wood or metal materials, then you may need to start looking into other options out there. Such as the impact and hammer drills that are showing up more often on the shelves of hardware stores.
Circular Saws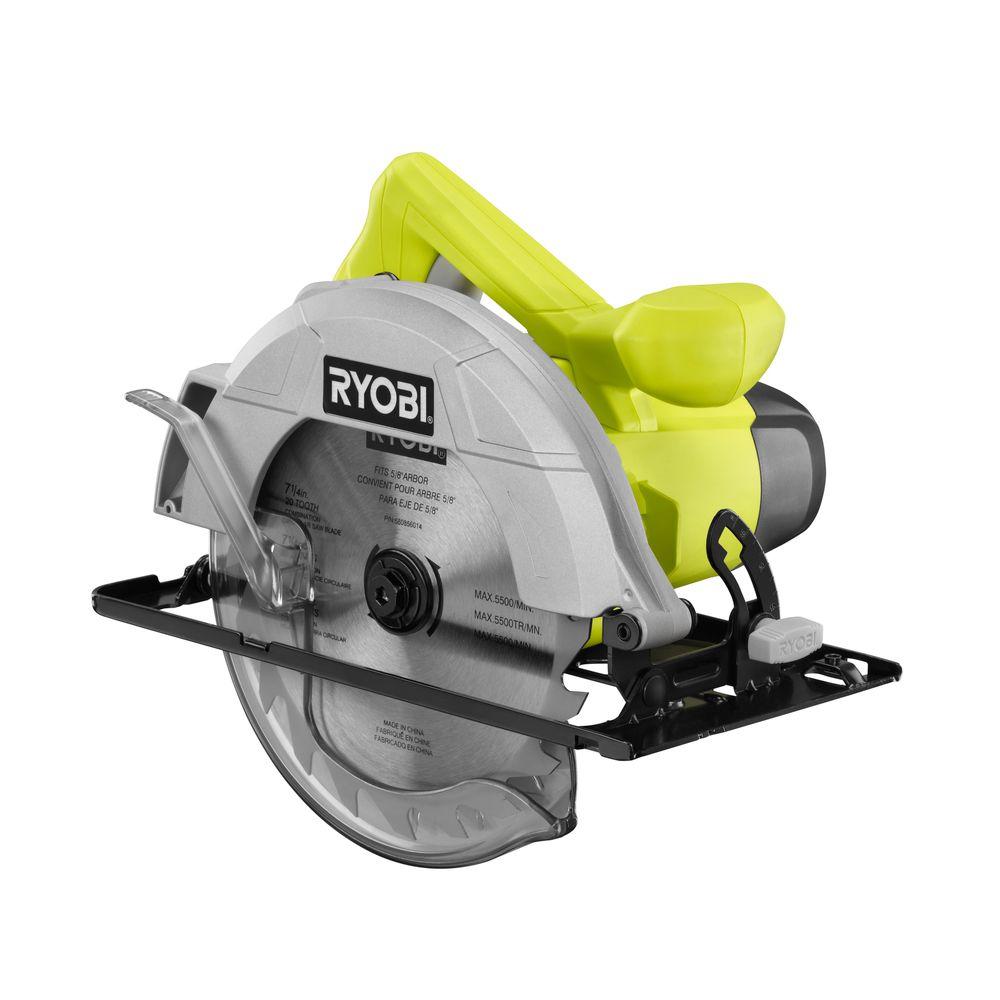 Not everyone can afford to buy a miter or table saw (listed further down) and to solve that issue is the circular saw. Affordable, portable, and extremely handy, the circular saw is a must buy even if you have the funds for the other tools. Its portability makes it one of the most useful handhelds besides the drill. They perform a simple job for DIYs which is cutting a straight line. Though there are videos of other uses for them. For safety reasons, I would not suggest doing any of them and using the tool for what it was made for.
Circular saws come in many different sizes and can be corded or battery-powered. In most cases, you will only need to have one in your workshop and sometimes may only ever buy one your whole life. That is if you take proper care of your tools.
Jig Saw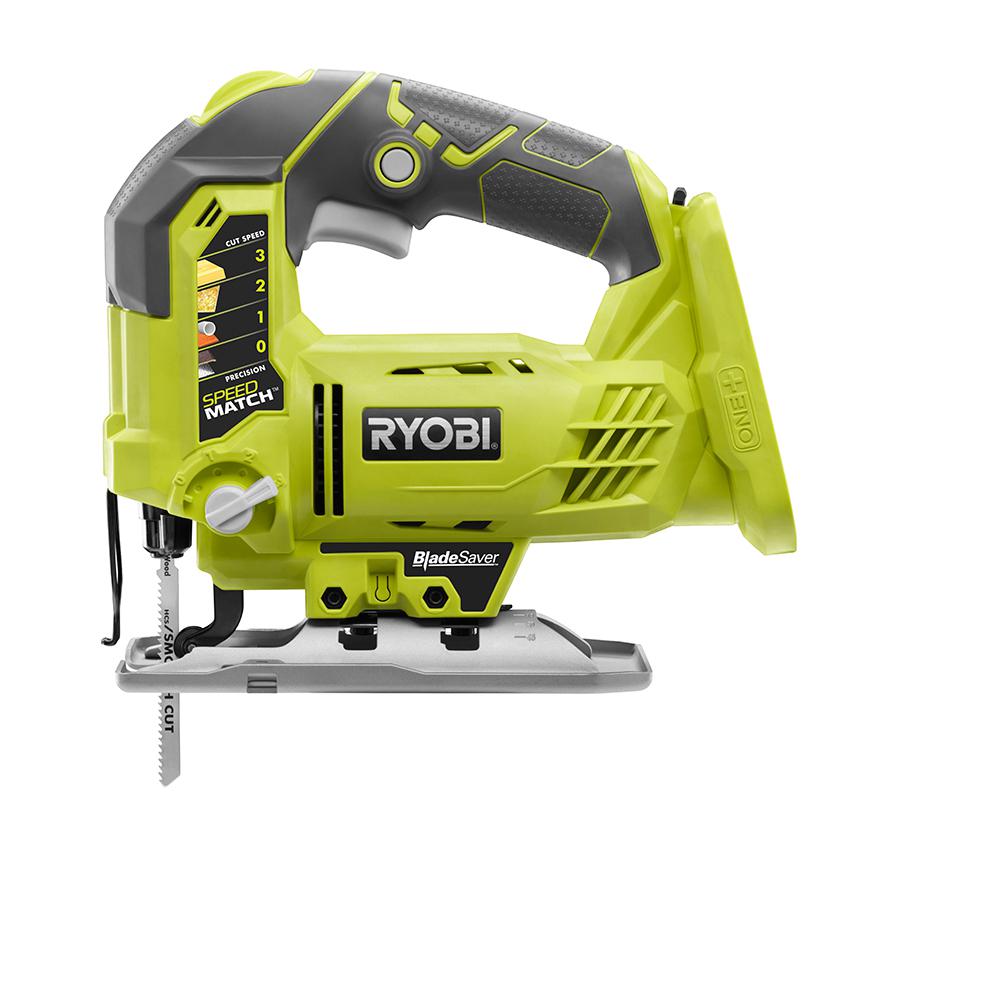 Completing some DIY's without cutting a curve can be a little difficult. This is where is little guy comes in. The jig saw is a great power tool to have in your workshop. Its design makes it able to cut curves in sheets of material. Some jig saws also have the ability to tilt its table. Making it capable of cutting an angle similar to the circular saw.
The one downside to the jig saw is the length of its blade. Cutting material that is thicker than the blade length while it is retracted will cause a jig saw to kick back, possibly bending the blade and damaging your project. Even though it has this limitation the jig saw is a must have tool for completing some DIY projects.
Random Orbital Sander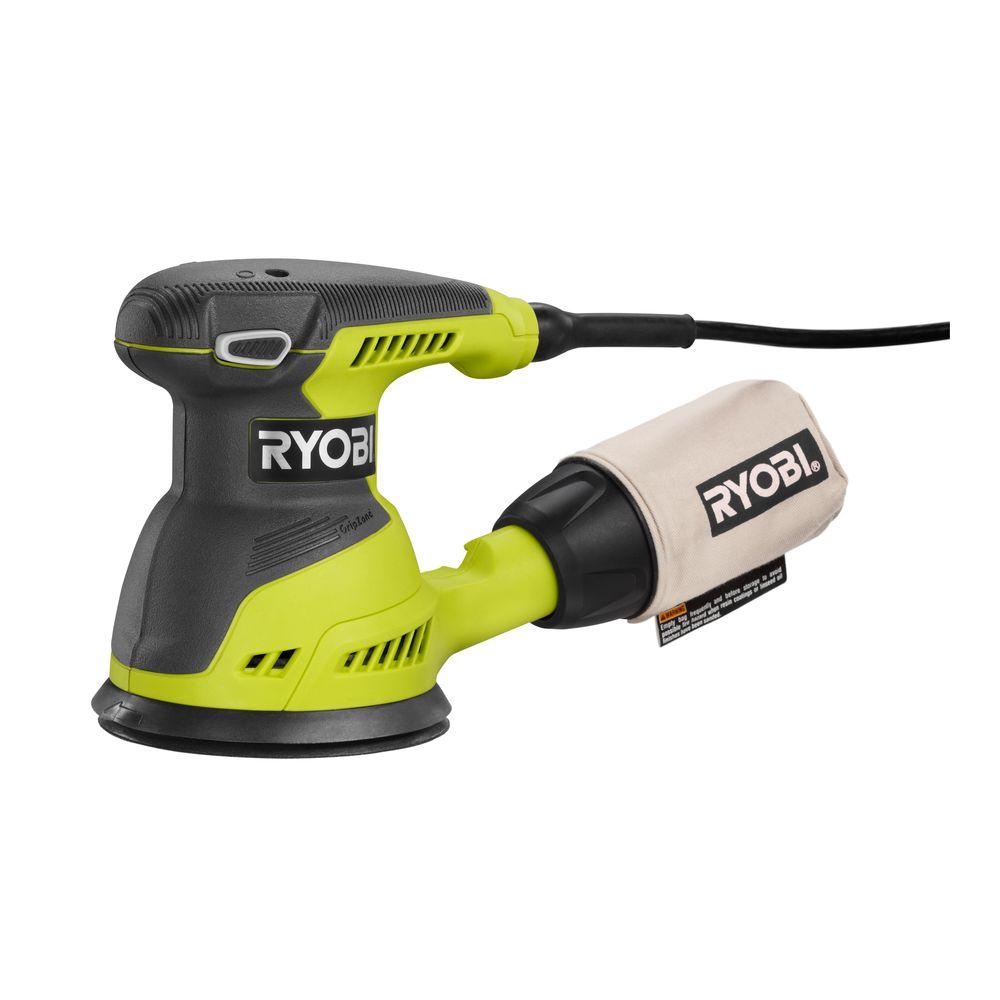 Once you've got your project parts cut and ready to go together. The next step would be to sand them smooth and the random orbital sander is the tool you want to get the job done.
Not to be confused with a palm sander, the random orbital sander does everything a palm sander wishes it could. The random orbital sander actually sands your work smooth, not leaving any nasty marks like a palm sander will. Plus changing out the sandpaper is much easier and without the worry of getting pinched fingers.
Like all sanders, there is a need for them in a workshop and this little guy is my top choice to start off with.
From The Hand To The Workbench
Now that we've covered hand tools, lets set them down and get into the big guys of the workshop. Here are my top three must haves. I know! I know…
Many of you have pictures of a lathe, band saw, oscillating sander, etc. like I did when looking for tools for my workshop. But, as I mentioned above, I am not trying to break the bank here. To do this there are a few questions you should ask yourself.
Will you use it on a regular basis?
Does it have multiple purposes or jobs?
Last, can I afford this?
Once you've done this then you should be able to narrow down what tools you'll need in your workshop. Let's get started.
Drill Press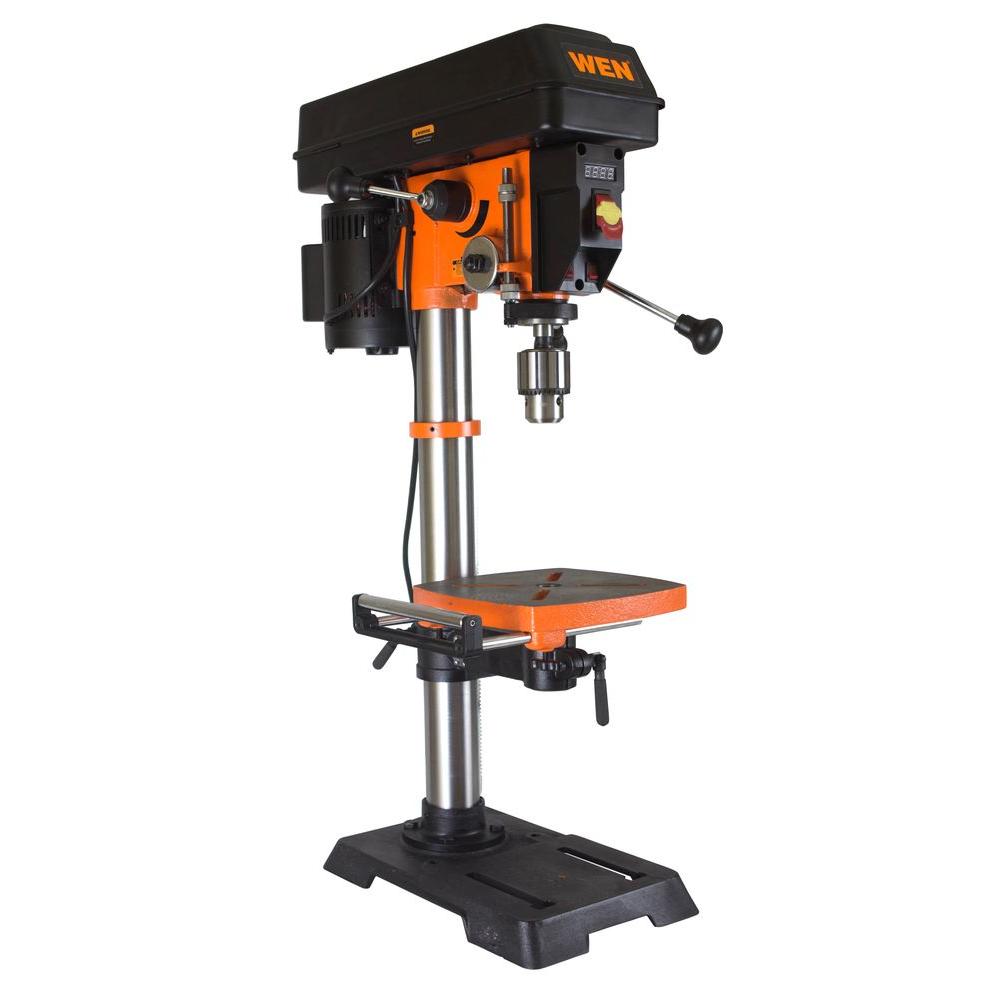 Most larger power tools are designed for precision and the drill press is one of those. The drill press is a necessity if you're needing to drill a straight hole completely through a part or to a specific depth. The fact that the chuck is much larger than a standard drill also gives it the ability to accept bigger bits. Making some work much easier to get done with better accuracy.
Like the drill, there can be more than one use for it as well. I've seen it used as a lathe and a drum sander in a pinch. Which adds value to having one in your workshop.
When it comes to choosing the right drill press for yourself be sure that the chuck on the model you are looking at does not wobble. This is an issue that some drill presses have can cause problems when you're trying to make those precise holes. This can also possibly damage some work when you start to venture out into other uses for it. One good way to help avoid this issue is to look at drill presses that DO NOT have a removable chuck…
I know… I know! "But what if that part of the drill press does get damaged?"
The majority of these types of presses are designed to take quite a bit of abuse. So, unless you are not taking proper care and/or beating that poor thing then you'll be fine.
Miter Saw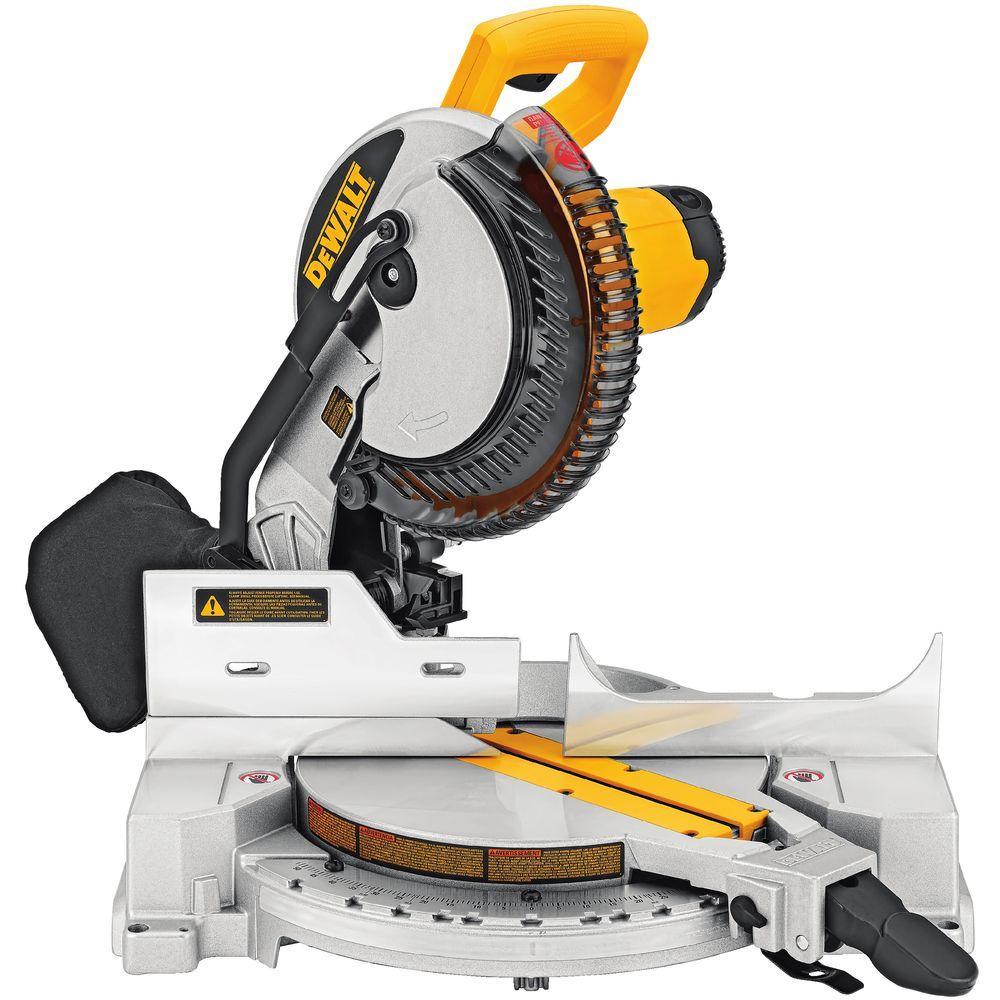 The miter saw (a.k.a. chop saw) is one of my favorites and most used tools in my workshop. Being on the smaller end of the large tool list means its more portable. Giving you the capability to take it to the project and save on time during a DIY.
Its purpose is to cut boards at the desired length and angle. The miter saw also comes in two different varieties…
Miter Saw (standard) – The width size of board that can be cut is limited to the size of the blade.
Compound Miter Saw – Like the standard but extends out to allow wider boards to be cut.
Whichever one you decide to go with, the miter saw is an absolute must in the workshop and for most building DIYs.
Table Saw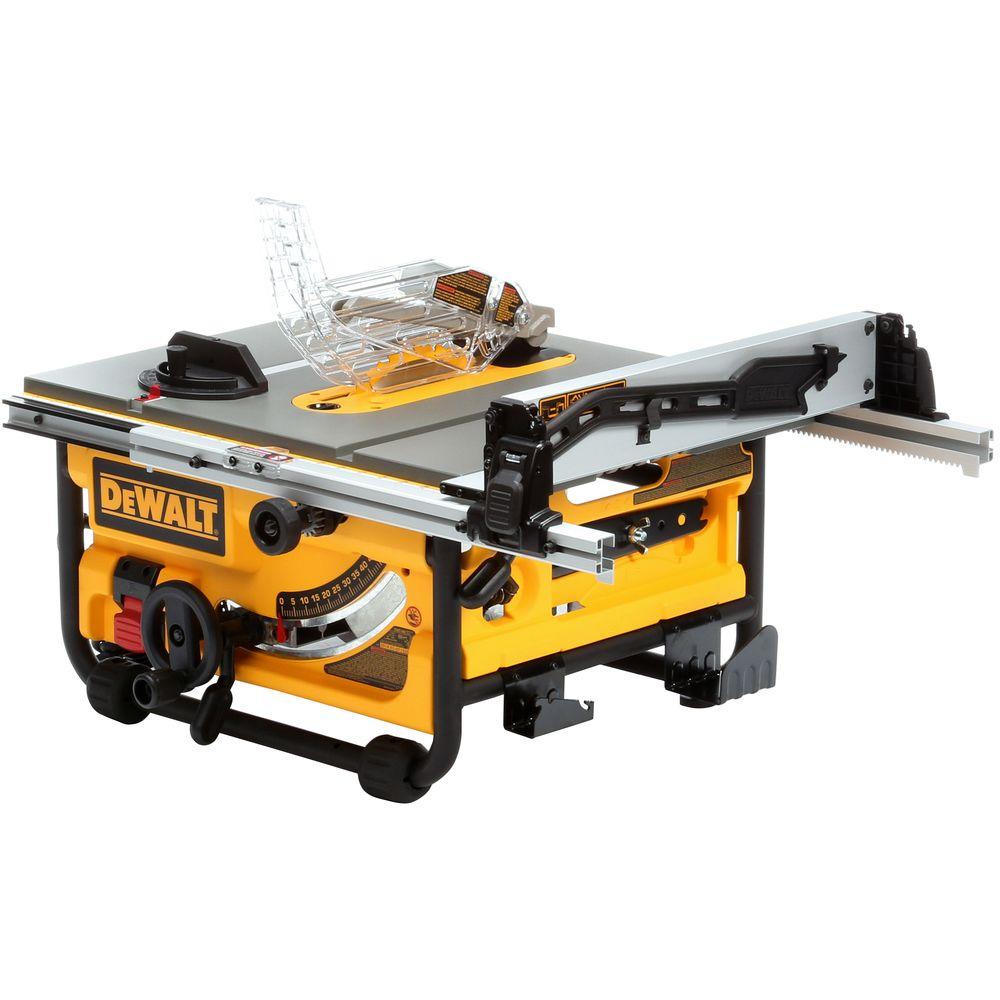 Last but not least is the workhorse of the workshop… The table saw!
I'm sure some of you are picturing those large metal table saws we all have seen in wood shops. But I'm here to tell ya those are not what I'm talking about. With the advances made over the years, table saws have gotten smaller, more portable and just as powerful. Like the miter saw, we can now take the tool to the job site, DIY, or project.
Table saws have a wide range of jobs from cutting and ripping to creating dados. Making it a great addition to have in the workshop and a tool you'll use on a regular basis.
Safety First!
Now that we cover the tools to get started with, let's go over a little safety…
When working on any project make sure you wear the appropriate safety glasses, earplugs, and a respirator (when necessary). Read the manuals that come with your equipment and take proper care of them too. Take the extra safety measures when using power tools to avoid possible harm to a person or your tools.
Finally, I hope you all enjoy your workshops as much as I do and happy shopping for those of you just getting started.
*Making It Home is not responsible for any personal injury or property damage from the use of any tools referred above. Always use your tools as the manufacturer recommends and use proper safety equipment.