This post may contain affiliate links. If you purchase from these links we may receive a small commision at no extra cost to you. We only recommend products we use ourselves or know are of high quality. We always appreciate when our readers use our affiliate links because it helps us to continue to bring you quality content.
How Do I Make Homemaking Easier?
I have been a homemaker for over 23 years now. And I know what a struggle finding the right cleaning product, vacuum, mixer, etc…can be. Who hasn't felt like they wasted money on buying a product they thought would be great that turned out to be a dud? Having the right products or tools can have a huge impact on how effective of a homemaker you are. It can also mean the difference between spending quality time with your family over working your tush off. So let me help you strengthen your game.
Good Products Stand the Test of Time
Some brands in the homemaking world have really stood the test of time. I'm sure you've heard these names: Kitchenaid, Bosch, Cuisinart, Bissell, or Better Homes and Gardens. It's because they are established companies with proven track records. Either that or they have really good marketing. But sometimes even though a product may have a good name it might not be the right one for the job.
So how do we choose the products for our home? Well, you need to take into consideration your specific needs. And from there you could go by word of mouth. I would be lying if I didn't say I have found many of the products I use by marketing. I saw a commercial and thought, "Hey, that looks cool". But usually, I ask my friends if they have used it and what they thought. And if they haven't used the product, I take one for the team. It goes without saying that if a product is a waste of money, chances are one of your friends or family members will let you know.
Show Me the Goods!
This is a list of some of the products I swear by. You might see two options of the same type of product and that is usually because I found them both to be equally useful. Or it's because one product works for some situations while the other does better for other purposes.
Cleaning
Oh, my word this is magic! I'm not kidding. In order of love it goes; God, Aaron, Moira, caramel lattes, magic eraser. Just teasing. But seriously I have removed stains from my ceramic cookware, rust off of my sink, food coloring off of my counters. The only thing the Magic Eraser didn't remove was red hair dye off my dryer (don't ask, I'm not even really sure how it happened myself). I HIGHLY recommend Mr.Clean Magic Eraser for every homemaker!
I discovered Force of Nature at the beginning of the year and decided I would try it out. It really lives up to the hype! For those of you who want to go to more natural cleaners but just really can't break away from the idea of how well bleach sanitizes this is the product for you. The video gives a little info on how it works. I absolutely love mine and use it constantly. This time of year it's a must-have for around the house.
I've known about Norwex for a while and just never really looked into it until one of my favorite YouTubers did a review video. I was impressed and decided for myself to try out some of the products. They tend to be on the pricey side for your initial investment, but ultimately you save money over time by how well the products are made and how well they clean.
One of the best selling items is the mop system. All you have to use with it to clean your floor is water. Yes, I said water! The cleaning power is in the microfiber and the embedded silver fibers that act as a bacterial growth inhibitor. My other favorite product is the polishing cloth. Oh, my word my windows have never looked so clean! I would definitely say Norwex is a great investment if you want tools that work amazing and will last.
Another alternative cleaning product is Mrs.Meyers cleaners. I absolutely love the scents, my favorite is basil! Before I discovered Force of Nature I used Mrs.Meyers, I still use the dish soap and the laundry products. I love them because they get the job done and they aren't made with a ton of harsh chemicals. I always feel like my dishes and laundry are really clean and my soap doesn't stink to high heaven!
Small Appliances
Cooking, Baking, and doing the floors can be a drudge at times. Now that I'm a little older my back really doesn't like it when I'm standing in the kitchen for too long. Or when I'm vacuuming the entire house. So, it really pays to have efficient tools that make kitchen and household work easy and more time-efficient. These are some of the products I use to make cooking, baking, and the floors light work. You might even enjoy these tasks now!
Come on, can't have a homemaking product review without the Kitchenaid being mentioned. So the Kitchenaid stand mixer is the dream gadget for every future homemaker and for good reason. The Kitchenaid is built well, does the job efficiently, and has an outstanding warranty.
The only problem I have with Kitchenaid is when it comes to large batch baking situations. Unless you buy the commercial version of the stand mixer you really are going to be leery of mixing up a batch of bread dough. The Kitchenaid is great for all types of smaller baking or mixing jobs. I would say if you have a family of 5 you should probably consider the next product on my list instead.
I think it goes without saying how awesome the Instant Pot is. I will say I was reluctant to buy one when they first came out. Well, after a lot of research and realizing I could get rid of two small appliances and replace them with the Instant Pot, I got one. I can honestly say I absolutely do not regret getting this amazing small appliance! It has been my lifesaver when I cook in the summer (doesn't heat up the kitchen)! And It's great for last-minute cooking ideas. I highly recommend this great appliance!
The Bosch mixer has been around for quite a long time. They have proven to be reliable and well-made. Like the Kitchenaid, the Bosch has multiple types of mixers with many different attachments. The difference is the Bosch is built for large batches and bigger jobs, it is definitely better suited to larger families. I absolutely love my Bosch for making up bread for the week, it takes no time at all. Also, it is really easy to clean. I would definitely recommend the Bosch to any homemaker who bakes a ton. To get an idea of the capacity of a Bosch, check out the video below.
I know this is a pricier vacuum cleaner, but I really stand behind this recommendation. I saved up to get my cordless Dyson and have never felt better about a vacuum purchase. It really is a game-changer. I no longer have to lug around a heavy vacuum and search for a place to store it (I have very limited closet space). Aaron mounted it on the wall in the hallway and it is very convenient to get to. I have two cats and wood floors so there is constantly cat hair tumbleweeds. Sometimes I swear I could make a sweater out of the hair. That being said the Dyson really picks it all up nicely.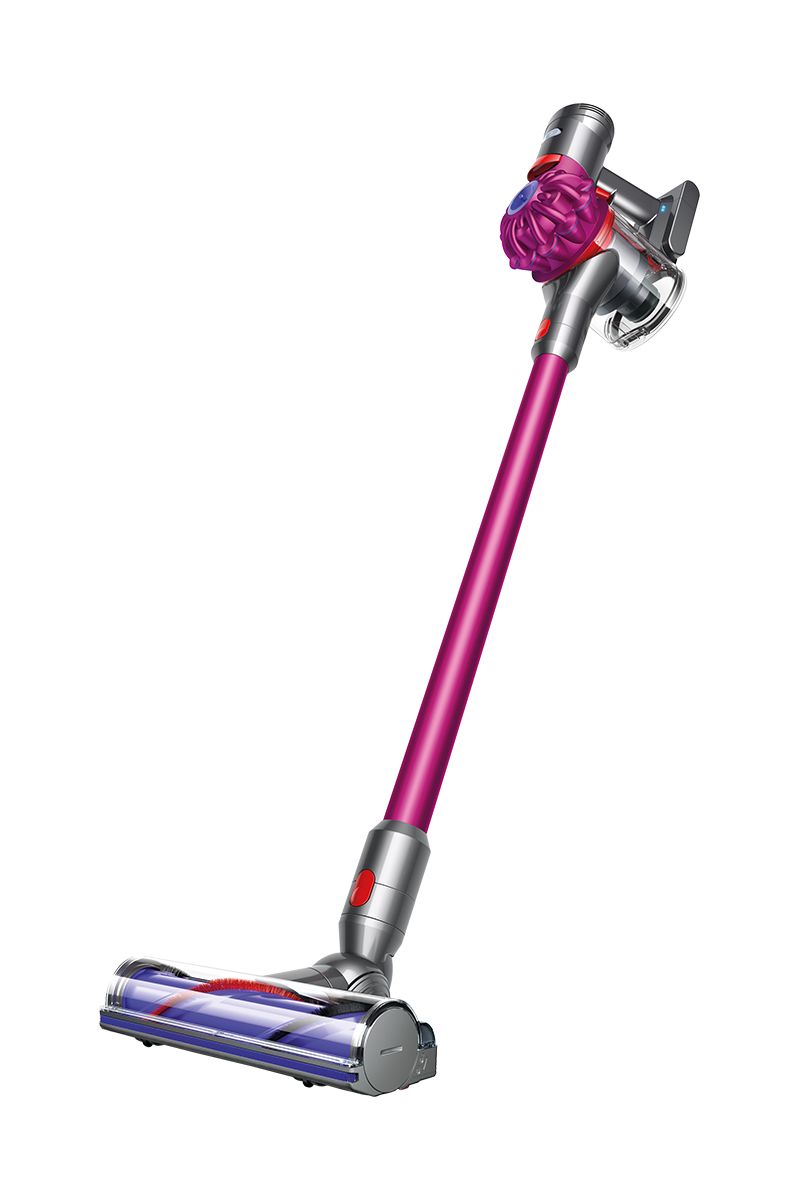 The battery on my Dyson lasts a long time, I have yet to lose power while cleaning the whole house. I have used it on tile, wood, and carpet and it works great on all my surfaces. The filter is easy to clean. And the no hands dumping system is outstanding. There are also tons of models to choose from for your exact needs. Overall I would say I am never going to buy a different brand of vacuum.
Try New Things
These are just a few of the products I stand behind because I have used them in my own home. And after years of trying different things, these are the products that have stood out above the rest. They have truly made homemaking not only easier for me, but more enjoyable as well. I honestly look for more stuff to vacuum thanks to my Dyson! If you have found some great products you just can't live without let us know! Email me at barb@making-it-home.net and maybe we'll feature it in one of our posts. Happy Homemaking!
Click the download link below to get your free homemaking printable when you sign up for our bi-monthly newsletter!